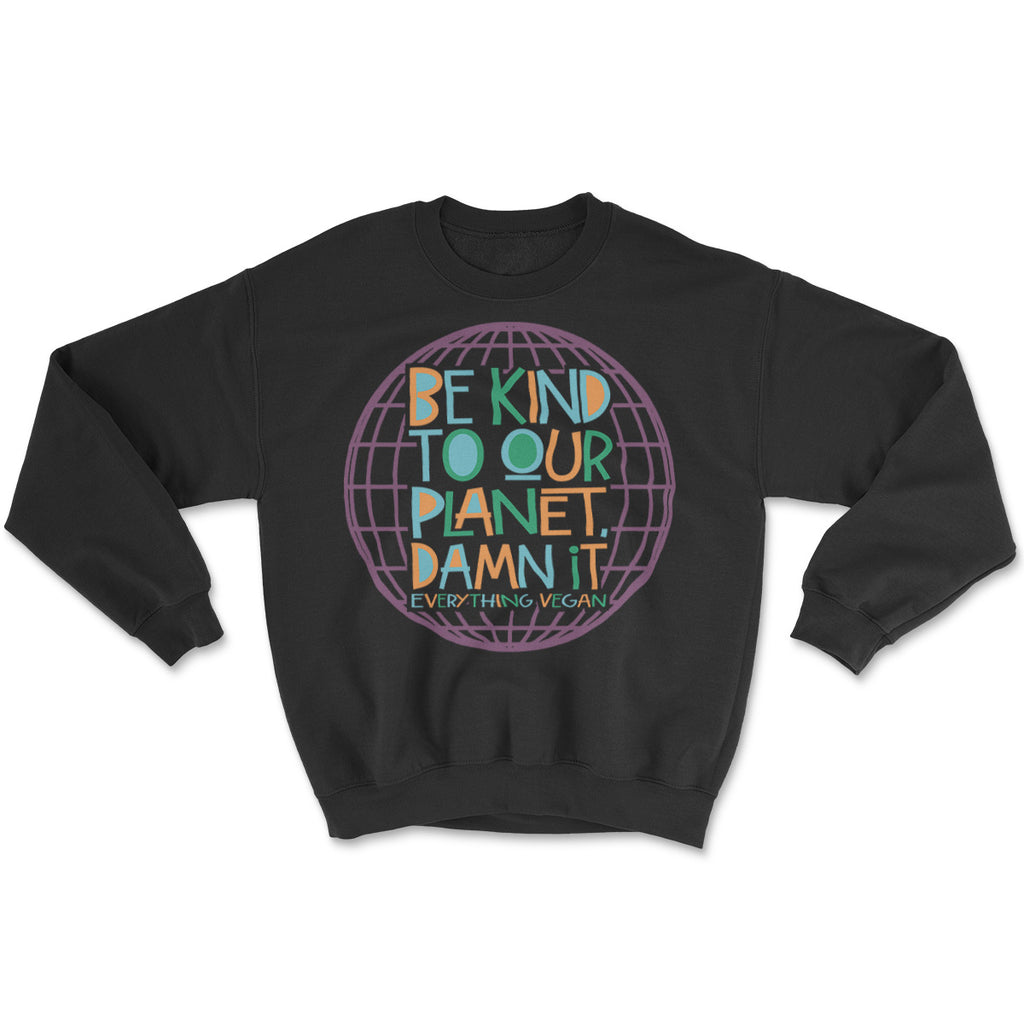 Be Kind To Our Planet Damn It Sweater
Be Kind To Our Planet Damn It Sweater
description
If you're furious about factory farming, you'll love our new "Be Kind To Our Planet, Damn It!" sweatshirt. Factory farming is one of the most destructive industries on earth.
It pollutes our water and air. It contributes to deforestation. And, it releases 90 million tons of carbon dioxide into the atmosphere every year.
It's truly killing our planet.
Veganism is one of the best ways to fight these atrocities!
(PS, check out our t-shirt version here!)
Classic fit - runs true to size

50% Cotton; 50% Polyester

Medium-weight fabric with sewn in label
Be Kind To Our Planet Damn It sweatshirt measurements:
|   | S | M | L | XL | 2XL | 3XL | 4XL | 5XL |
| --- | --- | --- | --- | --- | --- | --- | --- | --- |
| Width, in | 20 | 22.01 | 24.01 | 25.99 | 28.01 | 30 | 32 | 34 |
| Length, in | 27 | 28.01 | 29.01 | 30 | 31 | 32 | 33 | 34 |
| Sleeve length, in | 20 | 21.03 | 22.01 | 23 | 24.02 | 25 | 26.03 | 27.01 |
Contact info
Everything Vegan
200 Prairie Court #505
Vacaville, CA 95696
everythingvegansite@gmail.com
Sign up to our mailing list