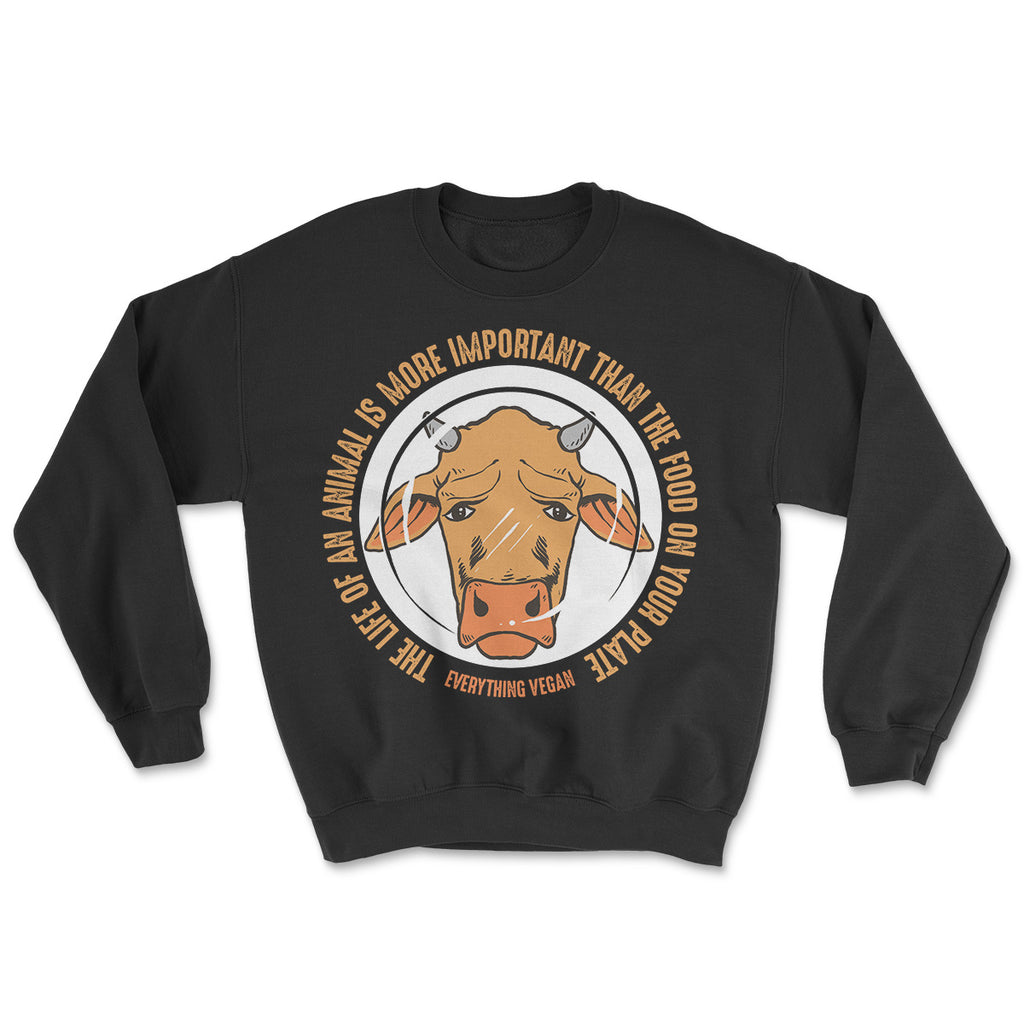 The Life Of An Animal Sweatshirt
The Life Of An Animal Sweatshirt
description
Everyone loves animals until you mention the ones they eat. Remind the omnis that animals are sentient beings too and that the life of an animal is more important than the food on their plate.
Start the conversation by wearing our "The Life Of An Animal Sweatshirt" and let people understand that no life should be spared for a few minutes of sensory pleasure.
Part of our vegan sweatshirts collection.
Classic fit - runs true to size

50% Cotton; 50% Polyester

Medium-weight fabric with sewn in label
The Life Of An Animal sweatshirt measurements:
|   | S | M | L | XL | 2XL | 3XL |
| --- | --- | --- | --- | --- | --- | --- |
| Width, in | 20 | 22.01 | 24.01 | 25.99 | 28.01 | 30 |
| Length, in | 27 | 28.01 | 29.01 | 30 | 31 | 32 |
| Sleeve length, in | 20 | 21.03 | 22.01 | 23 | 24.02 | 25 |
Contact info
Everything Vegan
200 Prairie Court #505
Vacaville, CA 95696
everythingvegansite@gmail.com
Sign up to our mailing list