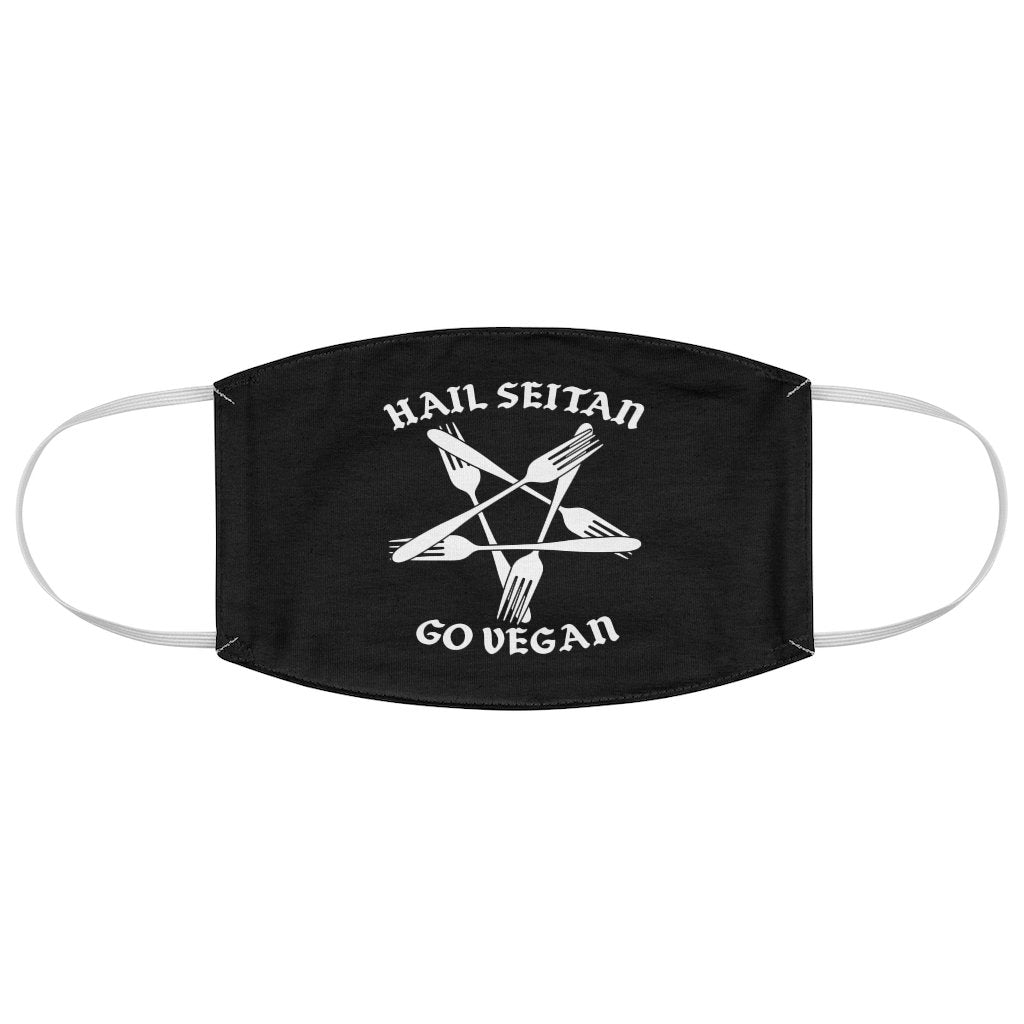 Hail Seitan Go Vegan Face Mask
Hail Seitan Go Vegan Face Mask
description
All hail the almighty seitan! Ok so maybe no one really worships this vegan protein source but it's still a fun play in words. Our 'Hail Seitan Go Vegan' face mask is guaranteed to be a hit at your next social distance outdoor party!
100% Polyester with elastic ear loops
Two layers of washable cloth
Hail Seitan Go Vegan Face Mask Measurements:  7.25" x 4.63"
Contact info
Everything Vegan
200 Prairie Court #505
Vacaville, CA 95696
everythingvegansite@gmail.com
Sign up to our mailing list